Sunday I ate
Breakfast: Cinnamon-raisin toast with peanut butter
Lunch: Leftover chicken tikka masala
Afternoon snack: TJ's peppermints. Iced tea
Dinner: Burgers. Stuffed with cambazola cheese (mistake… it gets too liquid and mostly runs out). Added deep fried onions… basically following the Serious Eats recipe on green bean casserole, but I didn't have shallots so I used a red onion. For over-the-top-ness, avocados were ripe. It was awesome.
Dessert: Pavlova with swirled chocolate-vanilla whipped cream.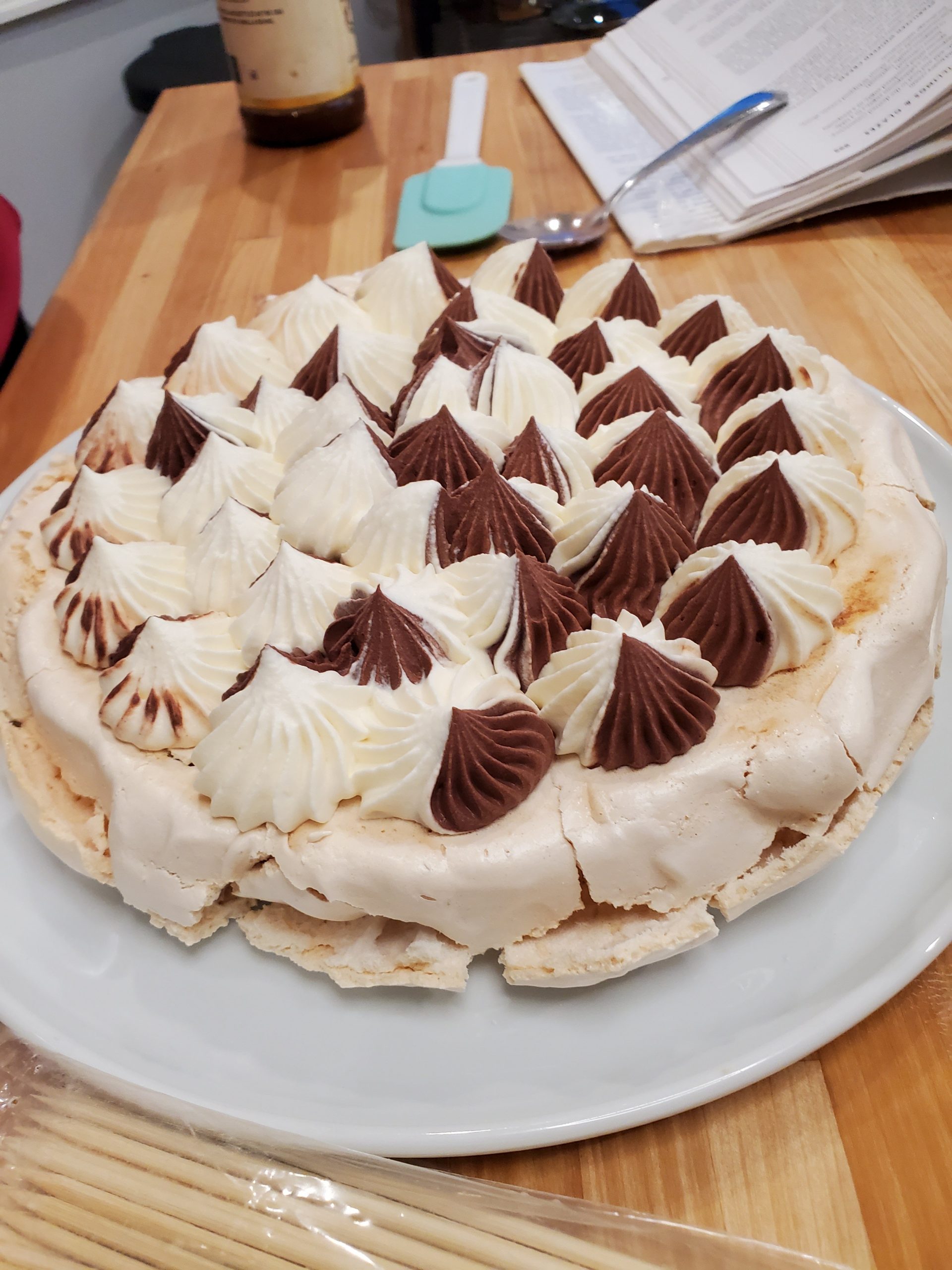 Bears: The @greenhousebears were still playing cards