SATURDAY I ATE
Breakfast: Eliza invented chocolate nib waffles. Let the world pause to write this day down in the annuls, 'cause they were damn good.
Lunch: Taco bar at friend's wedding reception
Afternoon snack:  Cake, brownies, and cookies at same

Dinner:  Ahi, along with salad, avocado, egg, beans, bread.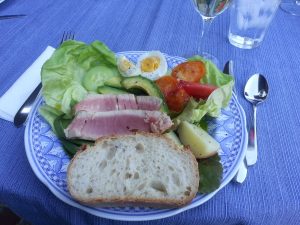 Dessert: Princess cake.