Saturday I ate
Breakfast: Tessa made hash browns
Lunch: Ham&Cheese eclairs. We had spare eclair shells and this HoneyBaked ham. Cheddar cheese. Some honey mustard. Arugula. Chopped the meat and cheese, then baked in oven for 5 minutes
Afternoon snack: Chocolate cookies. Iced tea. Some of those little peppermints from TJ's
Dinner: Honeybaked ham! With scalloped potatoes and green beans. An O'Donnell favorite that Grandpa John decided to send to everyone. What's funny is that I always liked Honeybaked, but kind of thought that spiral sliced hams were all pretty good. Had one at Easter from Whole Foods and it was delicious. But then I started eating this one and realized that Honeybaked is really in a class by itself. For one thing, they are truly sliced to the bone, so you get to enjoy all the meat. Plus, the honey glaze is amazing, and this one seemed cooked to a more tender consistency. Awesome!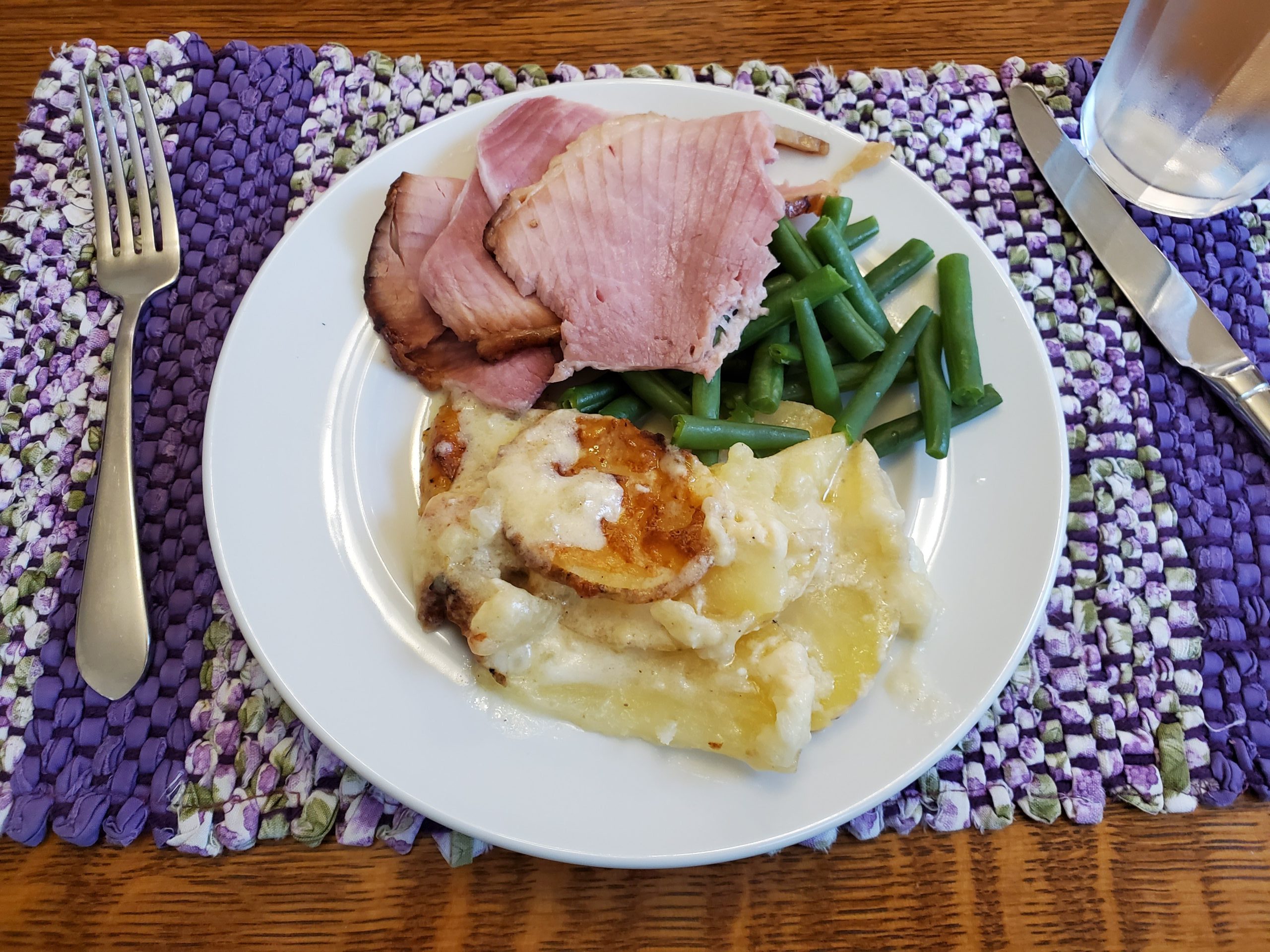 Dessert: Vanilla cream pie.